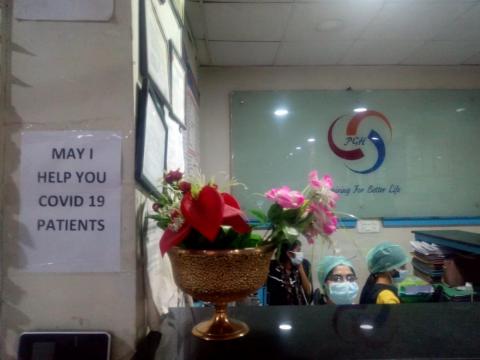 A governance model of will and compassion.
Moment we close our eyes to think and contemplate ,we realise that the COVID has brought forth the best and the worst of humanity. Amidst a ravaging pandemic that has torn us apart, talking about a model of governance may appear like telling a fairy tale story. But, as a rational being, we often clean our glass before we determine whether the weather is foggy or not ?  The story of an efficient system may also look foggy because of the willful vicious campaign of media against the system.
Here is a story that may not console you but it may help you think with greater clarity.
 In the evening of the 15th  April, Special Secretary (Health), Mr Udit Rai called a meeting with some teachers on Zoom and asked us to ensure that the helpline numbers of the hospitals are functional and  report to him personally in case of any problems. On 16th, an order was issued in this regard. I was one among the 16 teachers who were entrusted with the responsibility of 10 hospitals each to ensure that Helpline Numbers of the Hospitals were working.  
Barely a week earlier, I  had to make  a distress call to the office of the Dy.cm at around 1 am and Mr Munish Kaushik immediately responded.
 At midnight, he wrote to me :
  "Am awake till Uncle is admitted" 
 Unfortunately, my Father-in-law couldn't be saved. Amidst the ravaging pain of loss and despair, the words of Mr Munish still resonate in my mind- "Am awake till Uncle is admitted"
 Thereafter,it was my turn to extend it to the people in distress.
 Delhi Government had put up a robust system to help the Covid patients in Private hospitals. A senior nursing officer has been appointed to each of the private hospitals having Covid care facilities. Hospitals were instructed to have a separate counter for the Covid patients. Each of the private hospitals was asked to ensure the following  arrangements:
·         A dedicated Covid help desk
·         A LED display prominently showing the status of Bed availability and also the contact numbers of concerned officers
·         A functional helpline number
·         Each hospital was asked to appoint a doctor as a nodal officer who will communicate with the nodal officer appointed by the government.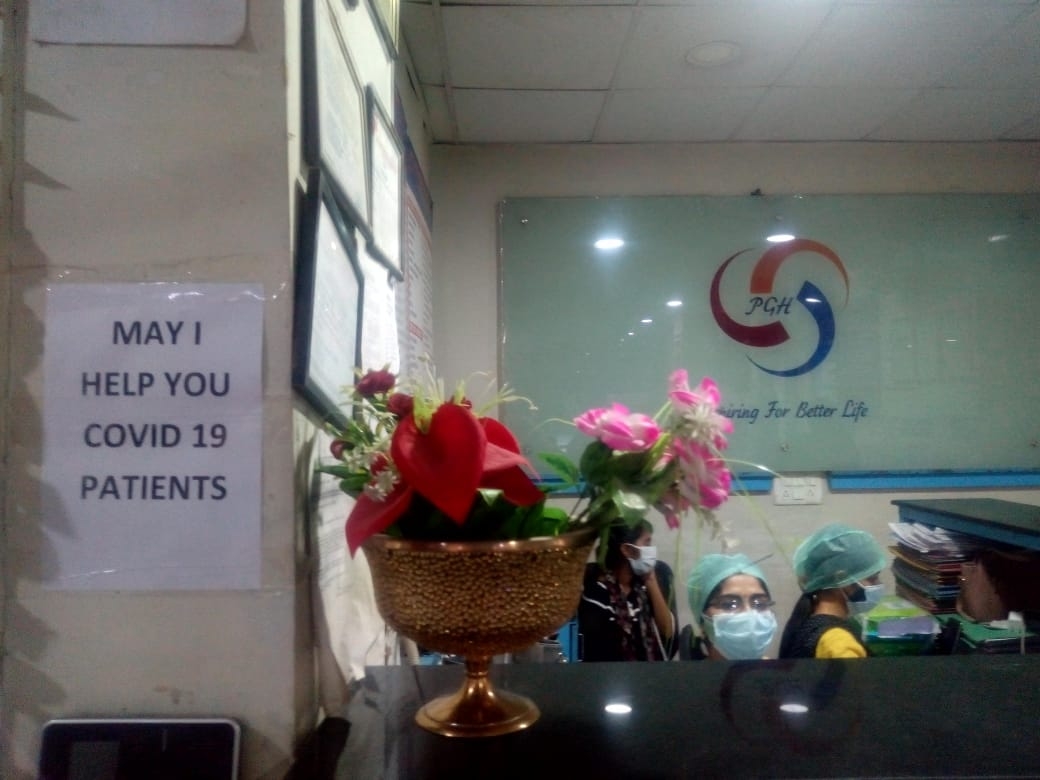 Once we were assigned the task, the daily routine became ..…
Open Delhi Corona App
👇
 Get numbers of allotted hospitals from the App
👇
Call on the helpline numbers
👇
Prepare a report and ensure that those numbers which are not working get restored immediately.
And
Repeat .....
We were also ensuring that dedicated Covid Help desks and LED are functional. Meanwhile, our telephone numbers got circulated on the WhatsApp groups and a rumour got spread that we can help arrange the beds. Our phone started ringing incessantly. All those calls were distressed. We couldn't arrange a bed for those people as it was beyond our capacity, but at least we could speak to them with compassion.  Since we were in the system, we had a little more information that we could share it with them. In some cases, we were also able to manage and arrange it. Finding a bed on phone was next to impossible as hospitals had a long queue in their emergency wards.
On 27th April , the CM office also reviewed and confirmed the system was in place and working .It was heartening to have a chief minister and his cabinet, which appears undeterred in the service to the people despite facing an overwhelming challenge. This is not possible without a governance model of Will and Compassion.
My friend, Mr Mukesh Jain was already in the field and he was visiting hospitals to ensure that arrangements are in order. On 29th April, at around 8 pm, I was at Mansaram Hospital, Nagloi. I met the attendant of a patient, a young lady whose husband was admitted to the ICU for the last 10 days. The moment, I asked her …Aap theek ho (How are you?). Tears rolled down her cheeks. She shared that I was the first person who has come to ask about her. The alienation from their loved ones is perhaps the deepest pain Covid has inflicted upon us. It was around 10 pm when I was driving on otherwise budging national highway number 8 to come back home. I have recovered but, I was still terrified. There was a deeper sense of satisfaction that my small presence could give some strength to an attendant of a Covid Patient.
 Meanwhile, the oxygen crisis deepens and it overshadowed an effective model of governance that is based on Will and Compassion. But now when the fog has settled, we must appreciate the triumph of the Will and Compassion. Some of these we can see in the form of massive and extraordinary vaccination drive in Delhi, 1000 ICU beds in the makeshift arrangement at Ramlila Maidan, monetary assistance to people who lost their family members, monthly stipends to kids who lost their parents and an integrated Covid command centre.
 However, I agree  that the shortcomings must be recorded and highlighted so that a governance model of will and compassion will further strive hard to address the issue. Still, we need to identify that thousands of ordinary people are there in the field serving humanity at the time of crisis, they are part of a system. You find them at your doorstep with an oximeter and now even with an oxygen concentrator, you find them at the vaccination centre, at the airport and at any place they are required. At the time of crisis, it's extraordinary will and compassion which drives us to serve.