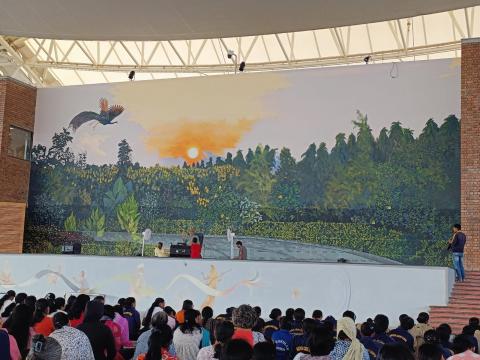 Brighter Mind: Harnessing Neuroscience for Education
Understanding the phenomena that surround us has been a deep-seated human need since time immemorial. One of the fundamental motivations behind this pursuit is gaining greater control over life. This quest has led to the development of various disciplines, each contributing unique insights to human understanding. Philosophy stands as one of the oldest disciplines, giving rise to numerous others. Almost parallel to the industrialization of the modern era, a new branch emerged from philosophy, which we now know as psychology. This field revolutionized our understanding of human behavior and cognition, relying on observation, data analysis, and experimentation.
With advancements in technology providing access to the human brain, a new revolution known as neuroscience has taken hold. What psychologists previously deduced through extensive engagement with subjects and their behavior can now be observed through brain imaging techniques. If psychology revolutionized the modern world, neuroscience is transforming the postmodern world. Any discipline that influences human learning holds great interest for scholars in the field of education. Philosophy, psychology, and sociology have traditionally been at the core of subjects offered to education scholars. However, it's now time to make room for the emerging field of neuroscience.
Sociologists and psychologists have understood that a child's exposure to diverse experiences can facilitate the development of various cognitive functions. Neuroscience supports this notion by indicating that such exposure helps children create neural connections, crucial for developing concepts. This concept of neuroplasticity is particularly fascinating. Studies on neuroplasticity challenge the traditional notion of intelligence by suggesting that any child can develop diverse brain functions, as neurons can form connections given the right environment. In this context, the environment is akin to suitable brain exercises.
In various fields such as medicine, industry, defense, and marketing, findings from neuroscience have already been harnessed to produce powerful results. Now is the time to apply these insights to teaching and learning in our schools. The "Brighter Mind Training" program, offered to Delhi Government schoolchildren in collaboration with the Heartfulness Institute, takes a significant step in this direction. This program features brain exercises designed for children, including exercises, music, and relaxation techniques. These activities prepare children to perform remarkable feats, such as identifying object colors blindfolded and reading text without seeing it. The question that remains is how these newly developed neural networks in children's brains will further enhance their learning abilities. While it's promising, further exploration is needed.