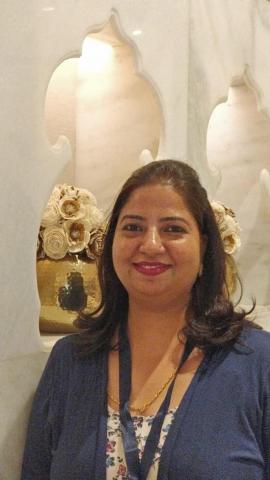 From the diary of a Mentor Teacher - A journey beyond the Classroom........
By  Vandana Gautam
It was 26.02 2019, I along with other fellow teachers was attending the session of the Vidhan Sabha in which the Education budget was  being presented. For the first time teachers who were responsible for the many transformational changes in education in the past few years were acknowledged and accorded the honor to be a part of this important parliamentary process. We had come a long way I thought, cutting across the barriers of hierarchy and authority towards a visionary, a participatory approach. I joined the MTP in the year 2016, with some humble expectations, primarily with the intention of some professional development and in search of a wider platform beyond my school to share my learnings from The Fulbright Teaching Excellence and Achievement Program of the US Department of State from which I had returned just before the launch of MTP.
 Imbued with the spirit of enabling as many teachers to bring global perspectives to their work, I was excited about the Mentor Teachers Program. However, it turned out to be much more.  It has been a journey of an ever expanding canvas entailing enriching capacity building programs, opportunity of content development in the form of Pragati textbooks, framing learning outcomes, designing bridge courses, working on some of the novel curriculums like Happiness, Enterprenuership and of lately Deshbhakti curriculum, curating content for the Diksha educational platform, devising papers based on new assessment approaches with Core Academic Unit or brainstorming about how the core curriculum of Delhi could be, the mentor teachers program has offered diverse opportunities to bring the reflective practitioner within me to the fore.  It has helped me believe in the agency of teacher as a change maker.
Reaching out to major stakeholders, policy makers and implementors, and to people who decide what the classroom discourse would be, what was even more elating was to see that our voices were heard and our opinion mattered. I found myself in discussion with the honorable Minister Education, Worthy Director and Secretary Education, Principal advisor to the Director education on crucial issues in education such as framing and measuring of Learning outcomes, how to change classroom pedagogy through changing assessment, strategies to combat learning gap in students, the new approach to facilitating teachers' workshops. It was unimaginable for a teacher to have her voice heard like this before. How many times do you see a minister appreciating you for a question you framed in a model test paper? Or appreciate an activity that you devised for a curriculum? Or the worthy Director Education talking to you one on one on what challenges you faced while devising worksheets? Gosh, where in the world did, they find the time to do that! Yes, it seems too good to be true but was real.
Being a mentor teacher means having the twin opportunity to devise various projects and programmes and be a part of the implementation process at ground level through the observation in your mentee schools. This provides you with a unique opportunity to improvise things with a lot of pragmatism and practicality. Everything we did or created emanated from a thorough need analysis. These insights further helped me work with the teachers during workshops and onsite observations. For example, the learnings helped in developing along with fellow MTs a very enriching and interactive first ever OCBP (online capacity building module) for Social Science with SCERT.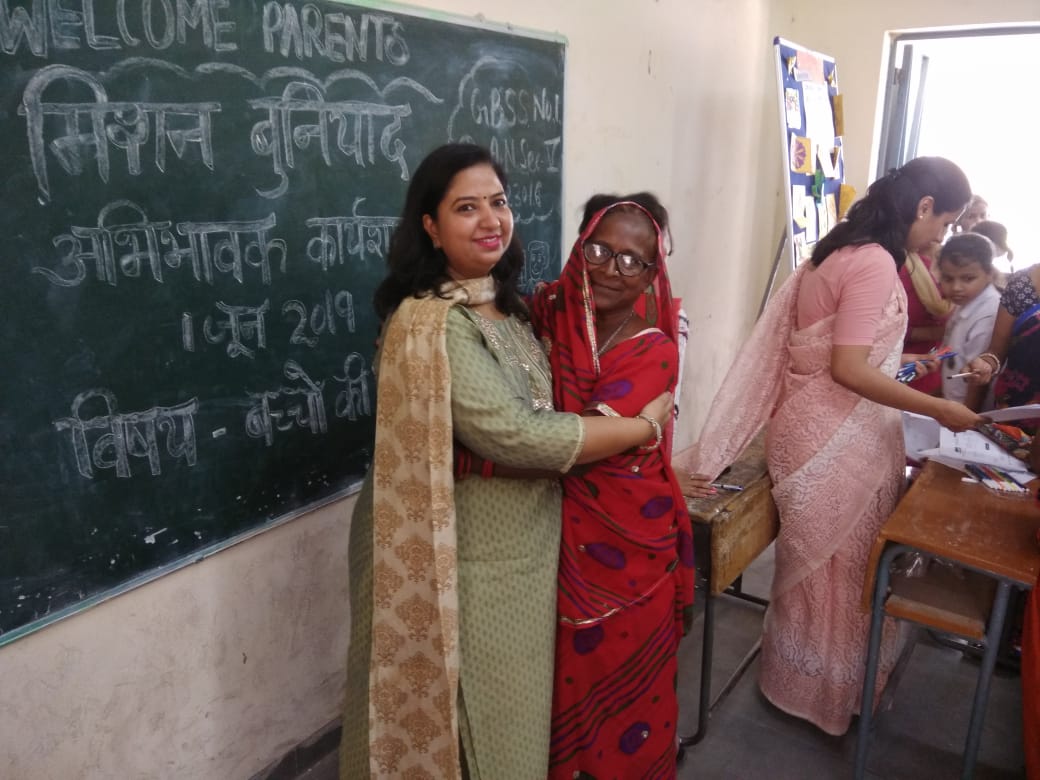 Owing to my exposure to Action research workshops during mentorship I took the first plunge in action research in my schools and arena of work. The first one was an attempt at analyzing the impact of newly structured Split Model of capacity building workshop for teachers on classroom transaction.  We presented our findings in our first ever research paper "Shifting Paradigms of Teachers Training" at the National level Conference organized by SCERT. Since then, along with my fellow mentors I have presented a few research papers of my work at national level conferences and seminars. As amateur researchers it was empowering to see how analysis of data could be put to use to formulate effective action plans. It has since then been a very rewarding and empowering journey. I firmly believe that every teacher should be a researcher constantly exploring, reflecting, innovating and inspiring oneself and others. Mentor Teachers program certainly makes you future ready for the new ecosystem of education, honing the many 21st century skills that an educator definitely needs to be equipped with and of course providing the many diverse opportunities which enable you acquire the same. It has been a journey of liberation from one's own limiting thoughts, a journey of learning as well as  unlearning, a journey to dare and see what exists beyond our narrow comfort zones to explore. A journey to be experienced so as to be believed.